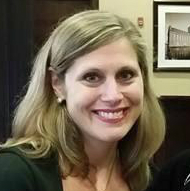 Welcome to my portfolio!
I am a PhD candidate at Old Dominion University, and an adjunct at colleges in the Hudson Valley of New York.
My research focuses on the human/non-human assemblages embedded in the developing print culture in Victorian England. I am interested in highlighting the often-overlooked labor and technology that made the incredible expansion of literacy and fiction writing possible.
I am working on digital projects to enhance my research in these areas, with the goal of making those projects accessible to the public.
I am also invested in feminist rhetoric, media depictions of masculinity, and popular culture.
Prior to returning to academia, I was a journalist for publications such as The Dallas Morning News, as a writer and an editor. Originally from New Orleans, Louisiana, I attended Southern Methodist University on artistic and academic scholarships, where I pursued degrees in dance and English literature. I danced professionally for a short time (as a classical ballet and modern dancer), and taught dance at The Greenhill School. After receiving my M.A. in English with an emphasis in Creative Writing from SMU, I moved to Hyde Park, NY, in 2006.