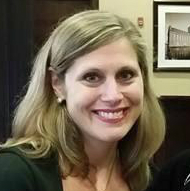 Dana Gavin is an adjunct professor and a doctoral student at Old Dominion University. She has worked as a journalist for publications such as The Dallas Morning News, as a writer and an editor. Originally from New Orleans, Louisiana, she attended Southern Methodist University on artistic and academic scholarships, where she pursued degrees in dance and English literature. After receiving her M.A. in English with an emphasis in Creative Writing from SMU, Dana moved to Hyde Park, New York.
Dana's research interests include the evolution of the print industry, specifically during the Victorian era and with particular interest in raw materials and editorship. She is interested in The Strand Magazine, and she focuses on the work of Arthur Conan Doyle. Dana hopes to create digital projects to enhance her research in these areas. She is also invested in feminist rhetoric, nostalgia, and "fandom" and fan communities.
She enjoys covering the arts and pop culture for print and online publications.